Tommy's says Wellington has immunity to a housing crash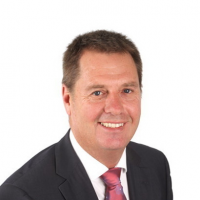 Tommy's says Wellington has immunity to a housing crash
Tommy's Real Estate, Wellington's leading real estate agency, says there is little chance of a substantial fall in house prices in the Capital. Not only is the Wellington housing market less volatile than the Auckland market but that the key indicators all point to Wellington having immunity to a housing market crash in the foreseeable future.
This follows reports from international ratings agency Moody's and other commentators that the New Zealand was susceptible to a housing market crash due to an explosion in house prices.
Tommy's managing director David Platt says, "We firmly believe the Wellington housing market will remain buoyant. Wellington hasn't seen the highs and lows that Auckland's experienced. This should provide Wellington people with comfort that they will be insulated to a degree from any future readjustment to the house prices.
"More importantly, the key factors that drive the housing market suggest that Wellington has a degree of immunity to a marked decline in house prices."
Those factors include continued strong economic growth for the year to March of 2.2%; increasing employment security with unemployment down to 4.7% from a peak of 5.8% in 2013; and increased immigration, 2,775 people moved to Wellington up from 2,239 last year and a 10-year average of only 1,251.
David Platt says while interest rates are likely to increase on the back of a forecast increase in the Official Cash Rate next year, most commentators believe interest rates will remain relatively low in a low-interest rate world.
"On the demand side, immigration remains at record levels driven by New Zealanders living overseas who now want to return home given increasing uncertainty offshore in the wake of Brexit and the rise of populism. Add to this Wellington's growing tertiary sector, with three universities and an expanding polytechnic all looking to increase student numbers.
As for supply, a construction sector that is at full capacity and with property developers having difficulty accessing finance to undertake projects, mean that the best intentions of planners to increase the housing stock will be constrained for some time to come.
"Wellington's geographical limitations further limit the ability to rapidly expand housing supply. Unless the city embraces greater intensification, demand will continue to outstrip supply. Additionally, increasing traffic congestion, with longer commuting times, is making the City more attractive than ever before witness the demand currently experienced for inner city apartments.
"Finally, with several international surveys rating Wellington as one of the best places to live, it is not surprising that so many people want to live and work here.
"These factors will continue to underpin the Wellington housing market creating a degree of immunity not enjoyed nationwide to any major readjustment in house prices," David Platt said.
In May, Tommy's city office sold 66 properties. Local owner-occupiers were responsible for 45 of the total. Local investors bought 13 properties, while just 2 sales were to out of town investors, four sales were to people relocating to the city.
"This is a consistent trend, by far and away most properties are sold to owner occupiers who are already living in the Capital and a small percentage of sales to people transferring into Wellington. That has always been the case and certainly so for the properties sold by Tommy's last month.
"We have seen a sharp decline in out of town investors over the last 3 months while local investors are reasonably stable at around 20% of sales. Tommy's philosophy is to engage with property owners and buyers across all spectrums of the market and our sales for the month ranged from the sale of an apartment in Quebec Street for $215,000 to a Penthouse apartment in central Wellington for an undisclosed sum approaching $4 million," David Platt said.
The total number of properties listed for sale across the Wellington district increased by 8.7% from 941 to 1,076, which was a reversal of the previous month's trend. This almost mirrored the national trend where property listings increased by $8.4 % from 19,365–22,879 properties (REINZ Statistics)
Ends
About Tommy's Real Estate
Established by Tommy Heptinstall and David Platt in May 1999, today Tommy's has 39 sales consultants and is responsible for some 35% of residential property sales in Wellington city.
In 2015, Tommy's Wellington won the Real Estate Institute of New Zealand (REINZ) award for selling more properties from a single office than any other agency in New Zealand.
The two founding principals had worked in the Wellington real estate market for years, so knew the industry's strengths – and weaknesses. They wanted an agency with a difference – the best and kindest real estate agency in New Zealand, an agency that broke the mould. A company where the culture was based on ethics and values, one that attracted the best listings – and the best people. A real estate agency committed to providing unsurpassed service for buyers and vendors, getting clients the best price and making the process as stress-free as possible.
Tommy and David knew it could be done and that's the way it's operated since Tommy's first opened for business. That's why Tommy's Real Estate has become one of Wellington's leading real estate agencies, and why the city office won Top Sales Award from a single office for the entire country in 2015.