Tommy's reports a surge in Apartment Sales in the Capital in January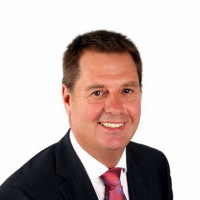 Tommy's reports a surge in Apartment Sales in the Capital in January


Tommy's Real Estate, Wellington's leading real estate agency, has seen a surge in apartment sales during January in the Capital: 48% of their total 46 January signed sales were of apartments in Wellington. In the month prior, December 2016, only 13 of the 75 properties sold by Tommy's were apartments.
Tommy's Managing Director David Platt says this renewed level of interest in apartments followed a short-lived two-week slump in house sales following the earthquake in November that featured a more pronounced decline in apartment sales through to the end of December.
"We believe the revived interest in apartment living is largely due to the realisation that for many buyers, apartments offer a more affordable housing solution while at the same time reducing associated travel and parking costs."
The lowest value apartment was an investment unit sold in Aitken Street, Thorndon for $185,000 and the highest was a three-bedroom apartment that sold for $1.160m in the Elevate complex on Taranaki Street.
Tommy's average sale price for January was $764,580 which was 23% above the average Government Valuation of $572,380. The average sales price was significantly higher than the January 2016 average of $495,094.
David Platt says the dramatic increase was partially the result of a general rise in values and due to the fact that eight sales in January were more than $1 million dollars.
Wellington has seen price increases in the order of 20% over the past 12 months and an increase in the average price of properties sold of 27.8% since the earlier market peak of 2007. Auckland has seen the average price of properties sold increase 91% in Auckland since 2007, while the average national price has increased 52% in the past decade.
"While these figures might suggest Wellington has a way to go, I suspect it is just a reflection of Wellington's slightly more conservative population and market," David Platt says.
"Boom and bust property cycles are nothing new, I have seen them several times over the last 25 years. However, Wellington doesn't see the highs and lows that Auckland has experienced and the modest 27.8% increase in prices over a 10-year period should give Wellington people some comfort that they will be insulated to a degree by any changing markets.
"Approximately 6% of the Wellington housing stock has changed hands in the past 12 months, a time in which in which we have seen 71% of the 10 year increases in Wellington house prices take place. This means that, unlike Auckland, only a small sector of the Wellington market is likely to be effected or exposed to the impacts of a rising interest rate environment."
Nationwide, residential property listings have fallen markedly for the last four consecutive years from over 40,000 in January 2014 to just under 24,000 at the end of January 2017 according to Realestate.co.nz. Wellington region listings mirror this trend with the number of listing for the same period falling from 2,779 to 1,394.
David Platt says, "While we believe the Wellington market will remain buoyant over the next 12 months, the lack of supply has the potential to drive property prices higher."
Ends
About Tommy's Real Estate
Established by Tommy Heptinstall and David Platt in May 1999, today Tommy's has 45 sales consultants and is responsible for some 30% of residential property sales in Wellington city.
In 2015, Tommy's Wellington won the Real Estate Institute of New Zealand (REINZ) award for selling more properties from a single office than any other agency in New Zealand.
The two founding principals had worked in the Wellington real estate market for years, so knew the industry's strengths – and weaknesses. They wanted an agency with a difference – the best and kindest real estate agency in New Zealand, an agency that broke the mould. A company where the culture was based on ethics and values, one that attracted the best listings – and the best people. A real estate agency committed to providing unsurpassed service for buyers and vendors, getting clients the best price and making the process as stress-free as possible.
Tommy and David knew it could be done and that's the way it's operated since Tommy's first opened for business. That's why Tommy's Real Estate has become one of Wellington's leading real estate agencies, and why the city office won Top Sales Award from a single office for the entire country in 2015.