TeamTalk wins telecommunications managed services deal with Powerco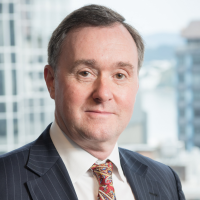 TeamTalk wins telecommunications managed services deal with Powerco
TeamTalk Limited (NZX: TTK) today announced that it has been selected as the preferred provider to manage Powerco's private telecommunications network.
The network comprises:
a Digital Mobile Radio (DMR) Tier III Voice Radio Network, and
a WAN (Packet Transport Network or PTN).
The DMR and PTN are the primary means of communication with all field staff involved with the electricity network and communication activities. The network will eventually carry all of Powerco's Network Operations voice, video, data and SCADA traffic.
This deal follows an intensive eighteen-month bidding process against a number of other major IT and communications providers to win a five-year deal with potential for extension.
TeamTalk chief executive Andrew Miller looks forward to building a strategic relationship with Powerco said, "We're delighted to have been selected to work with Powerco. We know that the communications network is a critical part of their business and look forward to supporting their growth ambition in New Zealand's regulated electricity and gas environment."
Powerco is New Zealand's second largest electricity utility and gas distribution utility with around 1.1m customers (across 446,000 connections) connected to its networks. Powerco's electricity networks are in Western Bay of Plenty, Thames, Coromandel, Eastern and Southern Waikato, Taranaki, Whanganui, Rangitikei, Manawatu and the Wairarapa. Its gas pipeline networks are in Taranaki, Hutt Valley, Porirua, Wellington, Horowhenua, Manawatu and Hawke's Bay.
The transition of services to TeamTalk has already commenced.
Ends