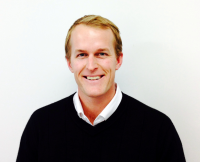 Grace period over for new Health and Safety legislation
Almost one year since the Health and Safety at Work Act (HSWA) came into effect, WorkSafe New Zealand is happy with the improvements many kiwi businesses have made but there is a clear message for those who haven't acted.
WorkSafe's Nicky Chilton told ThunderMaps, "Nearly one year in, it's impressive to see the positive progress kiwi businesses have taken to understand their requirements and duties under HSWA."
Chilton said WorkSafe had no plans to change its enforcement approach. However, after almost one year in force, she said the expectation of compliance with the regulations was clear: "It's fair to say we now do expect that businesses should understand what the requirements are and have taken action, if required."
Clint Van Marrewijk, managing director of ThunderMaps and its health & safety reporting solution, the SaferMe app, urged businesses who hadn't yet taken action not to wait: "If there was a 'grace period' for this new law, it's effectively now over."
Van Marrewijk said the safer.me app mission is to keep workers safe and make that process pain-free and affordable.
"SaferMe eliminates paper forms, allows hazard and H&S reporting from your mobile, and it's based around engagement of employees who can all use the app. Team engagement and participation around H&S was a key aspect of the new law.
Every day the safer.me team meets smaller businesses who still need to improve their H&S processes, and provide an affordable option for this group.
"Price should not be a reason for small businesses not to have good tools to manage H&S / hazards - so we offer safer.me from $30 per month for small teams. Add in the time-savings from eliminating paper reports and it's exceptional value," Clint Van Marrewijk said.
ThunderMaps' SaferMe health & safety reporting solution was introduced in November 2016 and is already processing over 50,000 new reports per day.
WorkSafe's Nicky Chilton said anyone wanting more information about the HSWA can find it online at http://www.worksafe.govt.nz/worksafe. Information about ThunderMaps' SaferMe can be found at https://learn.thundermaps.com/risk-reporting/
ENDS
About ThunderMaps
Established in 2012, ThunderMaps is a leading provider of off the shelf mobile reporting software.
It makes applications targeted towards improving health and safety in organisations, and communication tools for governments and organisations.
ThunderMaps services tens of thousands of users in 11 countries, and has offices in New Zealand, Sweden and the United Kingdom, contracts with governments, cities and large businesses.
For more information, see: www.thundermaps.com