e-Spatial appoints a further GIS Analyst - Wei Ji Leong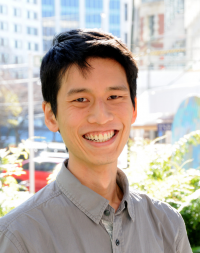 e-Spatial appoints a further GIS Analyst - Wei Ji Leong
e-Spatial, the independent spatial consultancy firm, today announced that it has appointed Wei Ji Leong to the role of GIS Analyst.
Wei Ji is a recent graduate with practical spatial skills developed from his previous projects and tutoring roles at Victoria University of Wellington (VUW), combined with open source coding experience from his time as a summer intern at LINZ.
He has a BSc in Environmental Science and Geography, and a BSC (Hons) in Geology from VUW.
e-Spatial's Managing Director Simon Jellie said, "Organisations are 'waking up' to the value that location brings to understanding their assets and their customers – not only where they are but how they are affected by and relate to the surrounding environment.
"Wei Ji brings a youthful and energetic perspective to e-Spatial's growing consulting team and our team-based approach to problem solving. He provides a fresh approach to the use of open source technology in developing and delivering solutions."
ENDS
About e-Spatial
Established in 1998, e-Spatial has grown to become New Zealand's leading independent spatial consulting firm. They partner with enterprise and government agencies to maximise the benefit of spatial to their business. They link location knowledge and business intelligence to help organisations make better decisions and better serve their customers. With consultants conversant not only in spatial technology, but also in business and ICT, they can understand the various facets of the spatial environment and develop and communicate the best solution that can be understood across the business.
e-Spatial has experience in providing high-level future strategy for clients, to guide their decisions and keep them informed of new technology directions. They ensure that any strategies developed take into account new technology and new directions in the industry to ensure that future directions are innovative, effective, flexible and future-proofed.
For more information, see: http://www.e-spatial.co.nz/