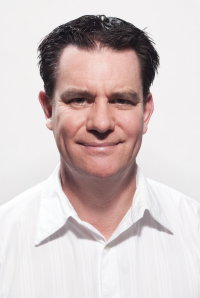 Career influencers spend a day with young industry professionals at Canterbury Construction Industry Big Day Out
Today Canterbury career influencers were given a behind the scenes look at the range of careers within Canterbury's construction sector at the Careers New Zealand Construction Industry Big Day Out, in partnership with the New Zealand Institute of Building (NZIOB).
The day-long event began at the recently restored Christchurch icon the Isaac Theatre Royale, to hear young industry professionals from Hawkins, Southbase, Dominion, Naylor Love and Leigh's construction companies share the opportunities, highlights and challenges of their career journeys.
Careers New Zealand Acting Chief Executive, Hugh Kettlewell , said "The Industry Big Day Out is a unique learning opportunity to help influencers in guiding their students to make informed career and subject choices.
"Connecting secondary teachers, careers advisers and co-ordinators with local employers to upskill their industry knowledge is an integral part of the Careers New Zealand education to employment strategy."
To get a real taste of industry in action and understanding of the variety of roles and pathways in the sector, the event included visits to two organisations that fulfil different needs in the construction sector.
Following on from the presentations at Isaac Theatre Royal, Influencers then visited the offices of multi-disciplinary design firm BECA, to see and hear from young construction design professionals. The final stop on the day was to hear from young team members at Metro Glass, a world-class glazing company who supply construction projects.
NZIOB Chief Executive, Malcolm Fleming, said "Industry Big Day Out -Construction is all about opening school influencers eyes to the myriad of exciting career opportunities that are on offer in the construction industry.
"The sector is technology rich and a drawcard to bright young people, with entry points via the Trades, Polytechnics or University qualifications. The stereotype of construction being only for those who are 'good with their hands' is well out of date."
Around 31,000 people were employed in construction in Canterbury in 2016, accounting for 10.7% of employment in the region.
Careers New Zealand Education to Employment Advisor, Lynnette Morgan, said "The construction sector workforce includes those involved in the earthquake rebuild, as well as designing and constructing the city's built environment and infrastructure.
"On top of being a large employer, the local industry provides a diverse range of career options, training and entry points ranging from on the job training and apprenticeships to certificates, diplomas and degrees."
The is the third Construction Industry Big Day Out that Careers New Zealand and the NZIOB have collaborated on in the past twelve months, with over 100 Auckland careers influencers attending two Auckland events in 2016.
Industry Big Day Out is a Careers New Zealand national initiative connecting employers, industry and educators to provide students with an insight into the real world of work and the range of pathways available within key industry sectors.
ENDS