What a difference a year can make to the Wellington property market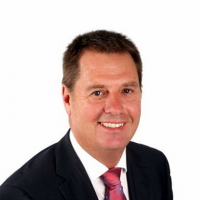 What a difference a year can make to the Wellington property market
Tommy's Real Estate, Wellington's leading real estate agency, says last month's sales figures expose the difference a year can make in a changing real estate market.
In August 2016, Tommy's signed 79 sales of which 26 or 32% were in the affordable, under $500,000, first home category. Last month, August 2017, saw just 11 or 15% of the company's 74 signed sales fall into the same category.
Tommy's managing director David Platt said, "Sales volumes across the city are significantly down year-on-year so the number of sales in this category numbered just 119 of the 580 sales (20.5%) for the year to 31 August 2017, down from 252 of the 789 sales (31.9%) at the same time in 2016."
During the month, the company sold 49 properties between $500,000 and $1.0 million and a further 14 properties in excess of $1million dollars. Properties sold ranged from $320,000 for a Molesworth Street apartment to $1,645,000 for a house in Khandallah.
Year-to-date, Tommy's have sold 68 properties between $1.0 million and $2.0 million dollars and 16 with a value in excess of $2.0 million dollars.
Apartments accounted for 13 of the 79 sales in August which represented 16% of total sales. This compares with 12 apartment sales in the month prior and 21 in June.
David Platt says the company's strength has always been its all of market approach. "We have intentionally set out to appeal to clients across all price sectors. We are equally enthusiastic about selling a $400,000 apartment as a $4.0 million high-end home, and our salespeople value all opportunities that cross their path."
Tommy's city office consistently sells between 30% and 38% of all Wellington residential property between Khandallah and Seatoun and over the last 3 years our salespeople have sold more Wellington homes per salesperson than any other local real estate brand.
Tommy's Real Estate's city office recently featured at the Real Estate Institute of New Zealand's national property awards in Auckland, taking the 2016-2017 award for Large Residential Office of the Year and was runner up to Barfoot and Thompson's top office in the category 'Most sales from a single office (large office)'.
Looking ahead and based on market trends from previous years, Tommy's anticipate a marked increase in new listings coming to the market in spring and post the election.
David Platt said, "We expect this will create a resurgence in activity and ensure the Wellington property market maintains its buoyancy in the foreseeable future."
Ends

About Tommy's Real Estate
Established by Tommy Heptinstall and David Platt in May 1999, today Tommy's has 40 sales consultants in their City office alone who are responsible for some 35% of residential property sales in Wellington city and suburbs.
In 2015, Tommy's Wellington won the Real Estate Institute of New Zealand (REINZ) award for selling more properties from a single office than any other agency in New Zealand. They were national finalists again in 2016.
The two founding principals had worked in the Wellington real estate market for years, so knew the industry's strengths – and weaknesses. They wanted an agency with a difference – the best and kindest real estate agency in New Zealand, an agency that broke the mould. A company where the culture was based on ethics and values, one that attracted the best listings – and the best people. A real estate agency committed to providing unsurpassed service for buyers and vendors, getting clients the best price and making the process as stress-free as possible.
Tommy and David knew it could be done and that's the way it's operated since Tommy's first opened for business. That's why Tommy's Real Estate has become one of Wellington's leading real estate agencies, and why the city office won Top Sales Award from a single office for the entire country in 2015.