ThunderMaps raises $1.25m in seed funding round to drive Australian expansion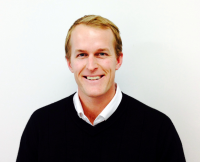 ThunderMaps raises $1.25m in seed funding round to drive Australian expansion
In an oversubscribed seed funding round, New Zealand-founded safety app specialist ThunderMaps has raised $1.25m, and has also brought on two sales executives in New Zealand and Australia and bolstering its Board of Directors with the additions of Aden Forrest and Nick Gerritsen.
Dave Moskovitz, a Wellington angel investor whose trust took a stake in the company, said: "It's not often that you get to invest in a company that literally keeps people safe. Clint and his crack team have proven the product in NZ and several test overseas markets, and are now ready to scale globally. This is an exciting opportunity."

ThunderMaps has opened an office in Sydney, Australia after winning contracts with Veolia and AngloGold Ashanti.
Company founder Clint Van Marrewijk says this funding is a vote of confidence in the bootstrapped company.
"It's a sign that our data-led approach to safety has legs. The great thing about the raise is that it has happened simultaneously with acquiring significant new customers.
"It's time to put the pedal down hard now. We've taken time to build our product, and we're now focused on the top end of the market that demands an elite technology solution. We're having great success with clients such as Vodafone Global, Veolia and AngloGold Ashanti coming on board recently."

ThunderMaps, which specialises in hazard data sharing, has built a software platform that warns each worker before they encounter a dangerous environment.
James Knapp, the Health and Safety Lead at OSPRI, said: "Knowing that our contractors can receive and share information about risks without delay is incredibly valuable to our organisation."
ThunderMaps enables businesses and governments to crowdsource hazard locations, and then lets employees know when they're in danger in real time. The platform translates into seven languages and integrates with over 500 services including Google sheets, Zendesk, Salesforce, Slack, and open data sources such as weather, fire, police callouts, earthquakes.
ThunderMaps charges clients with a small monthly per-user charge, plus a one-time setup fee for large organisations that want to demonstrate leadership with their own branded apps.

About ThunderMaps:
ThunderMaps is the largest specialist safety app maker in the world, with client accounts in 11 countries and over 20 million active dangerous locations mapped, categorized and available to all new users. A selection of ThunderMaps customers includes Veolia, Vodafone Global, Downer EDI, AngloGold Ashanti, the European Commission, Department of Conservation of New Zealand, the MetService, and TB Free New Zealand. ThunderMaps has offices in Wellington, Gothenburg, and Sydney.
ENDS