TeamTalk sells remaining 30% stake in Farmside for $3 million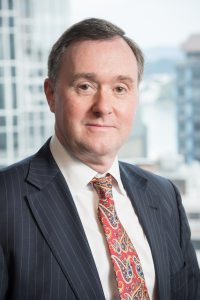 TeamTalk sells remaining 30% stake in Farmside for $3 million
TeamTalk Limited (NZX: TTK), the publicly listed telecommunications services provider today announced that it has reached an agreement with Vodafone NZ to sell its remaining 30% stake in BayCity Communications Limited, trading as Farmside, for $3.0 million.
Last year, Vodafone NZ acquired 70% of Farmside for $10 million in cash. That transaction included put and call options that enabled TeamTalk to sell its remaining stake to Vodafone for $3.0 million cash at any time within three years and allowed Vodafone to acquire the remaining 30% of Farmside.
TeamTalk's Chief Executive Andrew Miller said, "This agreement consolidates TeamTalk's business. It enables us to focus on our key priorities: rolling out our National Digital Tier III Network and undergrounding our Fibre Network in Wellington's CBD, to deliver greater resiliency and additional services to customers."
TeamTalk and Vodafone will continue to work closely to ensure the services provided by TeamTalk under the Management Agreement are successfully transitioned. Vodafone has no plans to make major changes at this time - staff and operations will continue to be based in Timaru, and all the services Farmside currently offers to rural customers will continue.
Vodafone's Chief Executive Russell Stanners said, "Rural communities are important to us and this investment further deepens Vodafone's long-standing commitment to them. With Farmside now firmly part of the Vodafone whānau, we can continue to deliver better outcomes for these communities and increase our presence in the rural broadband market."
The parties have agreed that the ownership change becomes effective from midnight 31 May 2018.
Andrew Miller said TeamTalk looks forward to an ongoing relationship with Vodafone. "Vodafone and TeamTalk would continue to work together on strategic opportunities where appropriate."
Ends