Rethinking Men's Mental Health: a few blokes, a bar & better health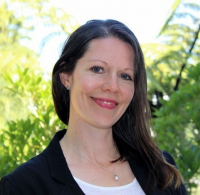 Rethinking Men's Mental Health: a few blokes, a bar & better health
Five members of the Ancestral Health Society of NZ (AHSNZ) including a nutritionist, sociologist, men's group presenter, psychologist, and naturopath, are giving talks on men's mental health at the Mac's Function Centre in Wellington on Saturday, 19 August 2017 (1-4pm).
The speakers, who each have different expertise on the topic, aim to challenge the current paradigm of depression, providing a different way of seeing the problem, and alternation or additional solutions to the current approach.
The four presentations will cover energy and busy-ness, what it means to be man in the 21st century, 'depression' and coping, and dietary and lifestyle solutions. The event, an informal gathering, is open to anyone, including men, women, and health professionals and costs $45.
Wellington Clinical Psychologist and lead organiser of the event, Dr Karen Faisandier, says that when it comes to men's health, depression is often more of a physical symptom of too much stress in the current NZ diet and lifestyle than a psychological disorder.
"The human stress response wasn't designed to be constantly switched on but rather an emergency response for our survival. In today's environment, many men are constantly stressed, which has insidious and widespread effects on men's minds, bodies, and behaviour.
"Depressive symptoms also have a helpful function in that they provide an enforced period of rest and repair, and sometimes to change and transform, after an increased period of stress. However, this response can malfunction in an unremittingly stressful environment.
"Understanding stress and depression leads to better solutions that offset the stress response and improve responses to stress signals and depressed mood, ranging from dietary changes, type of exercise, connecting with people and purpose, and finding ways to relax and decompress," Karen Faisandier says.
The AHSNZ is holding this event is because local members have expertise in mental health and a strong interest in providing an event specifically for men. We wanted to destigmatise the 'harden up' and 'she'll be right' situation for men, where this mentality results in isolation and shame.
Karen Faisandier says, "Our aim is to provide an event with a sense of community, discussion, understanding, and solutions to men's stress challenges, rather than a lecture on it."
ENDS
Event Details: http://ancestralhealthnz.org/event/wellington/

ABOUT THE ANCESTRAL HEALTH SOCIETY OF NEW ZEALAND
The Ancestral Health Society of New Zealand aims to foster collaboration among scientists, health professionals and laypersons who study and communicate about health from an evolutionary perspective in order to develop solutions to our modern health challenges.
The Ancestral Health Society of New Zealand – Te Kauwhata Tūhauora o Aotearoa – is a fully incorporated not-for-profit society, existing with the core aim of fostering interdisciplinary collaboration between scientists, healthcare professionals, organisations and laypersons that study and communicate about human health and the human ecological niche from an evolutionary perspective in order to develop solutions to New Zealand's current and future health challenges.
The AHSNZ aims to promote research and disseminate knowledge relevant to the health and other benefits of an ancestral lifestyle, providing a high level of robust scientific evidence to support the views and aims of all those individuals who make up the society and who believe that our individual lives and the health of our country as a whole can be improved by taking such an approach.
Whilst the Ancestral Health Society of New Zealand (AHSNZ) shares many of the same visions, values, and inspirations with other Ancestral Health Societies around the globe, and works in a collaborative manner with them, there are no financial or other formal links to them.