Plus4 adds another adviser, Rob Shaw, to extend its presence in Canterbury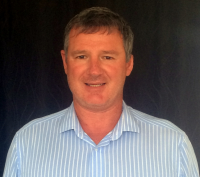 Plus4 adds another adviser, Rob Shaw, to extend its presence in Canterbury
Plus4 Insurance Solutions (Plus4), the national insurance advisory and financial services group, today announced that Rob Shaw has joined the group.
Rob began his financial services career in 1998 in Christchurch. On moving to Rangiora in 2002, he joined Canterbury Financial Services as an equity partner of that firm before establishing his own firm At Ease Insurance Ltd in 2010.
A Registered Financial Adviser, Rob provides personal and business insurance and financial advice to individuals, families and business owners. Many of his clients are in the rural sector; farmers and businesses servicing the rural community around north Canterbury where he is based.
Plus4's Group General Manager Peter Standish said, "Rob is a well-regarded financial services professional with some 20 years' experience in the industry. He has established a reputation as a hardworking insurance adviser who achieves outstanding results for his clients. We are pleased to welcome Rob into the group."
Rob says joining Plus4 will help enhance his offering by affording him access to Plus4's systems and processes including their claims review committee, as well as providing the benefit of being part of a group of like-minded professionals.
Established in Nelson in 2008, Plus4 now has over some 42 advisers working from 18 locations between Whangarei and Invercargill. Group members, who have no affiliations to any specific insurance provider, offer unbiased advice tailored to their individual and business clients' requirements. They work predominantly with small to medium sized enterprises, their owners and their accountants.
ENDS