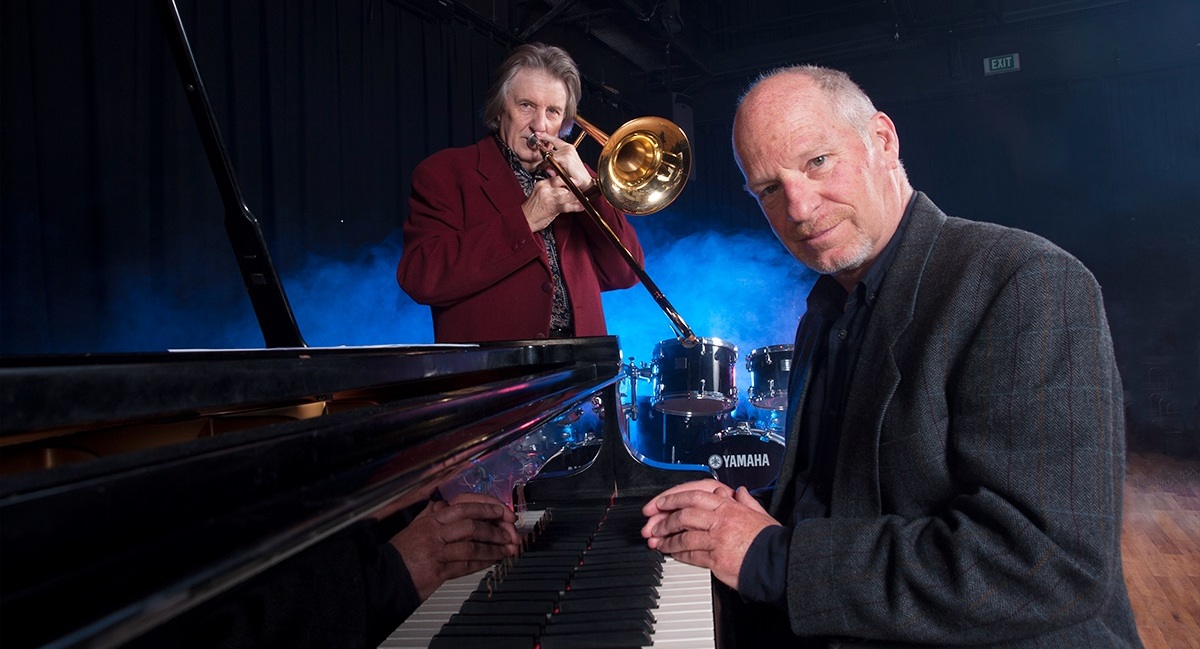 Michael Houstoun & the Rodger Fox Big Band perform at the Wellington Jazz Festival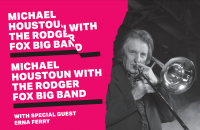 Michael Houstoun & the Rodger Fox Big Band perform at the Wellington Jazz Festival
Two of New Zealand's best-loved musicians - classical pianist Michael Houstoun and foremost jazz trombonist and big band leader Rodger Fox – bring their acclaimed concert series to the Wellington Jazz Festival featuring special guest, supreme blues vocalist Erna Ferry.
Hear them perform brand new jazz adaptations of classic pieces by Gino Vannelli arranged by acclaimed composer Bill Cunliffe.
"Bill's arrangements are pure pleasure. He is a jazz genius. He's created something new with his arrangements without any betrayal of the original Vannelli inspiration", says Houstoun.
And that's not all. The Big Band will present material from their New York studio recording of New Zealand original compositions and special guest vocalist Erna Ferry will perform a unique version of Mike Farrell's "Carry My Blues Away", a stellar version of George Gershwin's "Summertime" and a mash-up of two tunes, Lee Morgan's "Sidewinder" and The Beatles "I Feel Fine."
2.00 pm on Saturday, 12 June at The Opera House Wellington
Get your tickets here while they are still available.
ENDS