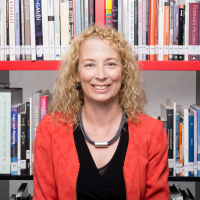 NZIOB Charitable Trust announces two 2018 Scholarship Award winners
The winners of the New Zealand Institute of Building Charitable Trust's (NZIOB Charitable Trust) 2018 Scholarship Awards were announced last night at the NZIOB Awards of Excellent dinner in Auckland.
The two winners, who each received a $10,000 cash prize, are Emma Fell and Mikayla Heesterman. Emma and Mikayla are Master of Architecture (Professional) students from the School of Architecture at Victoria University of Wellington.
The scholarships, which were first offered in 2017, recognise, encourage and financially support recipients from a trade, technical or professional role, who are proposing to pursue a project linked to building through research, practice or professional development.
Gina Jones, NZIOB Charitable Trust Chair, said: "These Awards were established to encourage aspirational thinking that has the potential to advance the design, construction or management of buildings in New Zealand, and thereby enhance the quality of our built environment."
The judging panel for this year's awards comprised three Past Presidents of the NZIOB: Gina Jones, Bill Porteous, and John Jonassen; who reviewed 11 entries and selected the two winners.
Gina Jones said: "The panel was again impressed by the range, calibre and number of entries received in 2018. All the applicants met the stringent requirements of the Award Rules and, following extensive deliberation, concluded that the most deserving two applications were from Emma Fell and Mikayla Heesterman."
Emma Fell is researching the design and development of a prefabricated building envelope system for mass timber construction using cross-laminated timber (CLT). The system uses specially designed proprietary joints specific to different types of cladding. Emma proposes to use the NZIOB Award to fund a full-scale prototype using CLT and the building elements necessary to assess the viability of the system. The resultant research has the capability to revolutionise prefabrication in New Zealand.
Emma noted in her application that in the current climate of KiwiBuild and concern for smarter building solutions, the proposed prefabricated envelope system, once optimised, offers the possibility of off-site fabrication, followed by delivery to the site, and quick erection without scaffolding. The optimised design and process could lead to an immense reduction of overall construction time and costs.
Mikayla Heesterman has been inspired by traditional Japanese timber architecture, which used intricately carved timber-only connections. Such connections are structurally successful and aesthetically beautiful, but as Mikayla notes in her application, their complexity makes them time-consuming and difficult to make.
By using pioneering industrial robotic arm technology Mikayla proposes that it will be possible to fabricate more complex designs than is usually possible with existing wood-working machinery. Traditional timber joints are used as a starting point for the development of new intricate joints that are suitable for modern fabrication and complex large-scale timber architecture.
Her study is focussed on traditional timber-only (no metal) connections to create new sustainable solutions that can only be produced by robotic milling. The ultimate aim is to produce an accessible database of new construction designs, with relevant structural information for different applications, that can be easily selected, personalised and produced.
The judges noted that in a country like New Zealand, with a strong history of innovative timber construction, it was interesting that the two winners' applications centred on the efficient use of timber.
To be eligible for an NZIOB Charitable Trust Award, applicants must be New Zealand residents or citizens, actively involved in the building and construction industry, and be available for an interview with the selection panel if required.
"The NZIOB Charitable Trust was very proud of what the 2017 scholarship recipients; Ged Finch and Robyn Phipps achieved with their funding. We have every confidence that Emma and Mikayla will likewise use this year's awards to produce work that will advance the construction industry and enhance the built environment," Gina Jones said.
ENDS

About the New Zealand Institute of Building Charitable Trust
The NZIOB Charitable Trust was formed in 1985 to establish scholarships, prizes, and other awards to encourage the study of building and kindred matters, arts and sciences and research into innovations and inventions capable of being used by persons engaged in the building industry.
The NZIOB Charitable Trust is governed by six senior construction industry practitioners, who provide broad sector; experience and professional expertise. The Trust Deed requires six trustees comprising the current NZIOB National President, three additional NZIOB members, and two non-NZIOB members. The current trustees are Phil Brosnan, Samir Govind, Graeme Birkhead (NZIOB National President), Chris Hunter, Graham Stanage, and Gina Jones (Chair).
The Trust is registered on the Charities Register, registration number CC32376.

About the New Zealand Institute of Building
The New Zealand Institute of Building (NZIOB) is the professional institute in New Zealand for building and construction professionals, those who are involved in the Design, Documentation, and Delivery of construction projects. The NZIOB is acknowledged for their ability to bring individuals together, who share a common interest; in improving the standing of the building profession, and a commitment to the practice of excellence in their career.
NZIOB members are skilled managers and professionals engaged in building practice in a managerial, technical, or administrative capacity in construction, installation, designs or survey, and for those engaged in the teaching, science and practice of building and building research.
The NZIOB is an articulate and reliable advocate for the construction industry and works with construction industry stakeholders, government, tertiary faculties, and media to promote the building profession.