Corbel Construction appoints company director John Bishop to its Board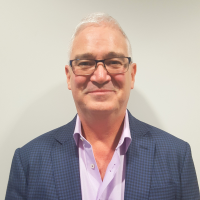 Corbel Construction appoints company director John Bishop to its Board
Corbel Construction (Corbel) has appointed John Bishop to its Board as an independent director. John is an Auckland-based professional company director and Chartered Member of the Institute of Directors.
Corbel's Managing Director Craig Jones says, "John is an experienced independent director who has served on a number of boards in the commercial and not-for-profit sector, and has held senior management roles as chief executive or general manager across a wide range of sectors. He has excellent governance skills and will make a valuable contribution to the company as it increases its national presence."
John is currently Chairman and Director of Claymark Group Holdings, Environmental Health Management Services, Mackley Carriers, Insurance Holdings Pacific, Storelink Sales, Reclaim and KCL Property, and a director of Quantum Funding, the Rugby Leader International Federation, International Cargo Systems, New Zealand Rugby League and the Rugby League World Cup 2017. He has also served as a Governor of Kristin School, Albany, and as a Trustee of Mercy Hospice Foundation Trust and North Harbour Charitable Trust.
Before becoming a professional company director John held senior management roles including Chief Executive of Home and Leisure Group, General Manager Commercial and Business Banking with ASB and Director of Operations and IT for Credit Suisse Financial Products, Capital Markets Manager with Development Finance Corporation. He began his career qualifying as a Chartered Accountant and spent five year working in Chambers Fawcett' Auckland accountancy practice.
He joins existing directors Craig Jones, managing director; Mark Wells, company founder; and Bruce Emson, chief executive of South Island electricity distributor Mainpower and formerly chief operating officer at the Earthquake Commission.
Over the past two years Corbel has undergone considerable growth transitioning from being a mid-sized Christchurch construction company to having an increasing national presence. Since opening an Auckland office last year, Corbel has signed $30M of new projects signed with the Ministry of Education, Auckland city council and Auckland District Health Board. Corbel specialises in projects across a wide range of markets including commercial, community, education, health, residential and interiors.
In the South Island, Corbel continues to focus on its key customers across similar markets and to cement its position more generally in the Canterbury construction industry. It also continues to develop its head office function within its Christchurch office in order to support its growth as a national business.
Corbel also plans to extend its presence into other centres including Wellington in the near future.
Craig Jones said, "John's appointment is timely, Corbel now has the capacity and necessary skillsets to secure and successfully undertake larger and more complex construction projects. This means we provide a viable alternative offering across a range of projects to the clients of the larger building companies in Auckland and Canterbury.
"Corbel has averaged over 25% growth per annum over the past 8 years, with targeted annual revenue of over $50 million this financial year. This has been the result of delivering an exceptional customer experience in a sector not renowned for being client focused."
ENDS

About Corbel Construction
Established in Christchurch in 2000, today Corbel Construction operates nationwide with a significant presence in Auckland and Christchurch and currently employs more than 80 full-time permanent staff. Corbel attributes their growth to the strength of their go to market strategy. Corbel's strategy is to deliver an exceptional customer experience and has achieved this through narrowing its focus to a core group of key customers. By ensuring this customer group has an exceptional experience working with Corbel, it has been able to plan the growth of its business alongside the customer's on-going programme of works. This includes proving its capability in taking on larger, more complex construction projects.
www.corbel.co.nz "Best People, Best Practice, Best Outcome"