Companies use selfies to stay safe at work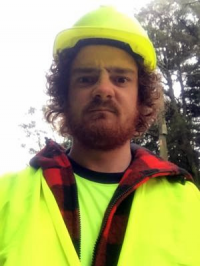 Companies use selfies to stay safe at work

NEWS RELEASE: 25 August 2016
A local app developer is helping companies make health and safety fun, so that employees stay safe at work. This novel approach was conceived and is being championed by ThunderMaps, a leading provider of mobile reporting software for workplace health and safety.
The introduction of the Health and Safety at Work Act earlier this year, is encouraging organisations to improve their safety procedures and reporting. However, managers often say that they find it difficult to engage employees in health and safety paperwork because 'it's often monotonous and changing workplace culture is hard'.
Clint Van Marrewijk, ThunderMaps chief executive says, "This problem led us to ask if we could use the ability to share photos inside our HSE application, to drive engagement from the bottom-up within a company? The answer came from the realising that people love to be social and show-off. We then developed an app that helps people show-off that they are being safe at work."
This concept was first adopted by ThunderMaps' client Auckland-based Active Roofing. Rather than just being a gimmick, safety selfies helped the roll-out of mobile risk reporting by employees across the workplace. Active Roofing staff enjoy using the software, engaging one another in banter, and know that at the push of a button their H&S reports are lodged.
Active Roofing's Business Development Manager Kate Rose O'Neill says she gets to see the safety forms being submitted in real-time, and can instantly follow up with a comment if issues are seen.
"The forms are collecting the same info as we did before, with the addition of time and location being automatically recorded, so we know the information is accurate. But the photos are fantastic. If there is something wrong on a site my guys can send a photo showing what they are working with, and we can come up with solutions to make the site safer."
Katie describes the ability to share reports between people on-site as "Amazing. It's perfect. They will send me message saying – did you like my photo? And I'm like yes, but improve your high viz!"
Active Roofing is using ThunderMaps to solve the problem of incident resolution too. What they previously had in place was 'ticking the boxes', but the lack of ability to quickly follow-up on reports in a user-friendly way was an issue that made health and safety monotonous and difficult to ingrain into work culture.
ThunderMaps' Clint Van Marrewijk says, "Safety selfies are a great way to get a workplace team having fun and actively participating in being safe – especially when first making the move to more modern mobile reporting.
"Just because health and safety is a serious subject, doesn't mean that it can't be fun and engaging." Clint Van Marrewijk says.
ENDS

About ThunderMaps
Established in 2012, ThunderMaps is a leading provider of off the shelf mobile reporting software.
It makes applications targeted towards improving health and safety in organisations, and communication tools for governments and organisations.
ThunderMaps services tens of thousands of users in 11 countries, and has offices in New Zealand, Sweden and the United Kingdom, contracts with governments, cities and large businesses.
For more information, see: www.thundermaps.com