Charlie Daily joins MarginFuel in a strategic advisory role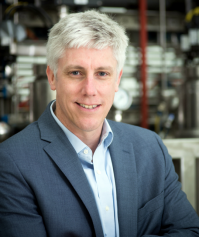 Charlie Daily joins MarginFuel in a strategic advisory role
Wellington company director Charlie Daily has joined MarginFuel in a strategic advisory role to the company's board. Daily who was most recently Chief Executive of Promisia Integrative (PIL.NZX), the NZX-listed therapeutic health supplements company, has a history of working with companies that have successfully executed significant growth opportunities.
MarginFuel was established by Andrew Pascoe on the back of his experience at playing a major role in developing and implementing a highly successful price optimisation programme at Air New Zealand, KiwiRail and Interislander. Since focusing on the vehicle rental market in 2015, the company has experienced very strong growth, signing 15 key brands in Australasia, as well as customers in the USA and UK.
Charlie Daily said, "MarginFuel's suite of SaaS products have demonstrably delivered a significant increase in both revenue and margin for car and campervan rental operators, and while their technology is proven and readily transferrable to other sectors including storage, shipping and energy, the company's immediate focus is on the growing vehicle rental industry.
"For me, this is a wonderful opportunity to help an innovative New Zealand company become a global provider of automated dynamic pricing to the car rental industry", Charlie Daily said.
MarginFuel's Chief Executive Andrew Pascoe said, "Charlie has undertaken an in-depth analysis of the company, our competitive advantages, and the car and campervan rental market before joining MarginFuel in a strategic advisory role to the board. He will be instrumental in helping MarginFuel realise its strategic growth ambitions and review its forward capital requirements."
Earlier this year Charlie Daily resigned from being Chief Executive of Promisia Integrative, the therapeutic health supplements company. Under his leadership, Promisia's market capitalisation grew by over 500% and its Arthrem product became the top selling product in dollar terms in Pharmacy. Prior to Promisia, he founded the Wholly Bagels and Wholly Pizza chain of retail outlets. He has a Bachelor of Science from James Madison University in Virginia and emigrated to New Zealand in 1997 with his Kiwi wife.
Daily says pricing is the battleground for vehicle rental companies and getting pricing right, at scale, is critical to revenue and profit.
"MarginFuel's proven SaaS products combine its automated dynamic market pricing model with its proprietary AI forecasting and deliver critical information that maximises revenue at any given time. This is a disruptive technology, because of its unique proprietary AI forecasting. It is capable of transforming the vehicle rental market and securing MarginFuel as the sector's leading price optimisation provider. That's why I'm excited about joining MarginFuel and helping guide its growth trajectory," Charlie Daily said.
ENDS
About MarginFuel
MarginFuel is price optimisation and AI forecasting software for vehicle rental operators.
MarginFuel allows operators to make optimised pricing decisions at scale, using up to date market pricing information as well as accurate forecasting and optimisation models.
The product is easy to use and it will increase revenues for operators as well as saving them a significant amount of time.