Tommy's reports strong February sales buoyed by more property listings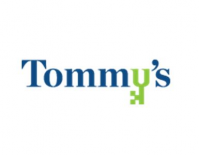 Tommy's reports strong February sales buoyed by more property listings
Tommy's Real Estate, Wellington's leading real estate agency, saw a marked increase in the number of properties sold during February. During the month, Tommy's Wellington office signed 93 sales compared with 46 in January and 75 in December 2016. However, despite the recent increase in property listings, sales were down on February 2016 when Tommy's signed 101 sales.
The increase in sales volumes is mirrored by the number of listings nationwide and in the greater Wellington region according to Real Estate Institute of New Zealand data. Nationwide, the total number of listings has increased over the past three months from 22,521 in December 2016 to 23,844 in January 2017, and jumped to 26,110 last month. The comparative number of listings in Wellington for the same months were: 802 in December 2016, 1,029 in January 2017, and 1,262 last month.
According to Tommy's Managing Director David Platt, the vast majority of sales in the Capital were to local buyers. Of the company's 93 signed sales in February just (5 sales) 5.3% of sales were to people who were not residing in Wellington. People relocating into Wellington from either overseas or from elsewhere in New Zealand accounted for nine sales, just under 10% of total sales in February.
Total investment purchasers, as opposed to owner-occupiers, comprised 14 sales or 15% of all sales, and 19 apartments sold during the month comprising 20% of all sales.
"This is a characteristic of the Wellington market; by far and away most properties are sold to owner occupiers who are already living in the Capital and a small percentage of sales to people transferring into Wellington. That has always been the case and certainly so for the properties sold by Tommy's in February.
"While the number of apartments sold in February was down on the previous month, 19 sales compared with 22 in January, demand for good quality well-located apartments in the inner city or city fringe remains strong," David Platt said.
The highest value property sold by Tommy's in February was a Khandallah home sold for just under $1.7 million and the lowest priced property was an Aro Valley property which sold for $250,000.
Tommy's average sale price for February was $742,241 The average sales price was significantly higher than the February 2016 average of $701,517.
David Platt says the increase was partially the result of a general rise in values and that 11 sales in the month were more than $1 million dollars, against 15 in the same month last year.
Looking ahead, David Platt says, "While the number of listings has increased over the past three months, that increase is off a very low base. The relative lack of listings when compared with past years and continued low-interest rates will likely ensure that the Wellington market will remains reasonably buoyant over the next 12 months."
Ends
About Tommy's Real Estate
Established by Tommy Heptinstall and David Platt in May 1999, today Tommy's has 45 sales consultants and is responsible for some 30% of residential property sales in Wellington city.
In 2015, Tommy's Wellington won the Real Estate Institute of New Zealand (REINZ) award for selling more properties from a single office than any other agency in New Zealand.
The two founding principals had worked in the Wellington real estate market for years, so knew the industry's strengths – and weaknesses. They wanted an agency with a difference – the best and kindest real estate agency in New Zealand, an agency that broke the mould. A company where the culture was based on ethics and values, one that attracted the best listings – and the best people. A real estate agency committed to providing unsurpassed service for buyers and vendors, getting clients the best price and making the process as stress-free as possible.
Tommy and David knew it could be done and that's the way it's operated since Tommy's first opened for business. That's why Tommy's Real Estate has become one of Wellington's leading real estate agencies, and why the city office won Top Sales Award from a single office for the entire country in 2015.