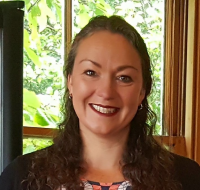 The Prodigal Daughter opens new Deli Shop in Greytown & rebrands Restaurant
La Pancetta, the popular Greytown restaurant, has rebranded to become The Prodigal Daughter, with the addition of a Deli Shop so its owner Rachel Priestley can further share her love of Italy and Wairarapa's artisan food products.
Rachel Priestley who opened La Pancetta in 2015 says, "Renaming the restaurant and wine bar keeps it in line with her Prodigal Daughter Italian-style cured meats business."
The new Deli Shop sells Rachel's house-made Prodigal Daughter award-winning cured meats, as well as her bacon and award-winning Spicy Sicilian Sausages; along with Italian delicacies and Wairarapa artisan products including olive oil, cheese, handmade crackers, pates, pies and aioli.
Rachel, who trained as a chef in New Zealand and spent 10-years working in Italy as a wine and food consultant before returning home and establishing her business here, is excited about the rebrand.
"After living and working in Italy for so many years, I was attracted by the incredible array of amazing artisan food producers and fresh, quality ingredients in the Wairarapa that enable me to create authentic Italian-inspired food here," she says.
"The result has been terrific, with Prodigal Daughter cured meats going from strength to strength and gaining national recognition and my restaurant being favoured by customers who adore Italian food as much as I do. Now with the Deli Shop I can share that passion even more by giving customers a taste of our food that they can then buy, go home and recreate."
Rachel, who is a blender and infuser of local olive oils as well as a national olive oil judge, says the delicatessen's customers will be able to taste Wairarapa-made olive oils, learn how her meats are cured; and at various times of the year meet with local food producers. In addition, they can buy hampers assembled to order from an array of local and Italian products.
After browsing, tasting and shopping they can grab a coffee or a glass of wine and sit in the pretty courtyard garden of The Prodigal Daughter restaurant and enjoy a range of Italian dishes such as a cured meats platter, the restaurant's signature dish porchetta (rolled pork belly, green fennel slaw and plum sauce) or spaghetti con gamberi (prawn pasta with garlic, chilli, wine white and herbs). And do check out the dessert menu!
Details:
The Prodigal Daughter is open Thursday, Friday and Saturday nights, and Friday, Saturday and Sunday lunches.
Location: Wakelin House, 123 Main Street Greytown
Phone: (06)306 8869 for bookings
Email: info@lapancetta.co.nz
Facebook: @ProdigalDaughterRestaurantDeli
Website: co.nz

ENDS