TeamTalk's transformation delivers strong annual result: Profit after tax $5.12 million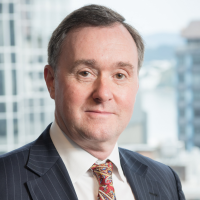 TeamTalk's transformation delivers strong annual result: Profit after tax $5.12 million
TeamTalk Limited (NZX: TTK), the publicly listed telecommunications services provider today announced its annual result for the financial year ended 30 June 2017. Profit after tax was $5.12m, following a loss of $1.31m for the prior year.
TeamTalk's Chief Executive Andrew Miller said, "This result provides the platform for future performance. In the coming year, we will target capital expenditure of between $6.0m - $6.5m, funded from operating cashflow, in digital mobile radio and strengthening the resilience of our infrastructure across the business, and further reduce debt to enhance and secure future profitability."
Excluding Farmside, TeamTalk's continuing operations generated $34.05m in revenue this financial year, up 3.4 percent on the previous 12 months.
"TeamTalk's transformation is gaining momentum and it has delivered on the undertakings given to shareholders during the year to increase revenue, reduce costs and capital expenditure, refocus the company and realise TeamTalk's inherent potential.
"Profit after tax for financial year 2017 is at the top end of guidance, debt has been substantially reduced and we have increased sales across our continuing operations."
Highlights of the company's performance for the year, against last year, were:
Revenue increased 3.4 percent across the company's continuing operations to $34.05m, up from $32.92m;
Net debt for the group was down 33.9 percent from $33.16m to $21.93m;
Net finance costs were cut by $0.60m to $1.60m;
Profit after tax for the group was $5.12m following a loss of $1.31m; and
EBIT from continuing operations for the period increased 8.64 percent to $7.35m.
TeamTalk Chairman Roger Sowry said, "Just over 12 months ago the board appointed a new chief executive to turnaround the company and its financial performance. The annual result delivers on the assurances we gave shareholders that they could expect better results over the next 6-18 months and beyond.
"Andrew Miller and his executive team are to be commended for successfully executing the strategic business plan, which has transformed TeamTalk and provided the opportunity to build real shareholder value."
Outlook and Guidance
TeamTalk reaffirms guidance for the 12 months to 30 June 2018 in the range of:
Profit after tax of $4.1m to $5.6m; and
A further reduction of net debt of between 8-12 percent.
"The company is on track for a resumption of dividends along with reinstatement of the dividend reinvestment option at the end of financial year 2018," Roger Sowry said.
Ends