NZ Construction Industry forecasts sustainable growth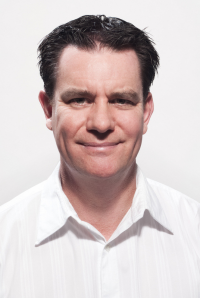 NZ Construction Industry forecasts sustainable growth
Over half of New Zealand's building industry workers can expect a salary increase of up to 5% in the year ahead, according to the 2017 Hays Construction & NZIOB (New Zealand Institute of Building) Salary Guide.
Released today, the Guide also shows that the construction sector has experienced strong growth over the past 12 months with 73% of organisations surveyed reporting increased business activity for the period.
The outlook for the year ahead is also positive with 61% reporting that they expect to increase permanent staff numbers and more than 35% intend to increase the use of contracting and temporary staff to support the growth in project workload.
This year's Guide, which surveys salary and recruiting expectations, shows that Project Managers, Construction Managers, Quantity Surveyors, Estimators, Site Managers, Project Engineers and Forepersons are in particular demand. Changes in health and safety legislation have also seen a significant rise in demand for OHS Managers.
Jason Walker, Managing Director of Hays in New Zealand, said: "Despite the increase in demand for such skills, salary movements have been relatively sedate with employers showing little appetite to increase remuneration over the next 12 months."
When asked by what percentage you intend increasing salaries over the next 12 months: 30% said by up to 3%, 26% said by 3%-5%, 12% by between 5% and 10%, and 3% by more than 10%. Only 7% did not intend increasing salaries and 22% did not know.
"The challenge for employers in the current environment is to ensure the current workforce is retained, non-salary benefits are attractive and work conditions and projects are engaging enough to ensure that their staff stay.
"The good news though is that the industry is growing and the market is predicted to be sustainable into the foreseeable future, shaking off the 'boom and bust' stigma associated with the industry in the past. That being the case, it's a good time to invest in the development of new apprentices, promote and encourage others to train in those difficult to find professions, and to consider a more diverse workforce," Jason Walker said.
NZIOB Chief Executive Malcolm Fleming said: "The results of this year's survey suggest that recruiting those with specialised skills remains a challenge and the sector's capacity to continually raise the income bar to attract talent is on the wane.
"With construction reportedly being the industry with the highest average advertised income, that softening in salary growth should come as no surprise. The overriding constraint is that there is only so much that can be paid for a new house, a new building, or for an infrastructure project."
Other findings from the 2017 Hays Construction & NZIOB Salary Guide include:
For 73% of organisations the typical working week is between 40 and 49 hours;
81% of the building industry workforce is male;
36% of organisations will increase their use of contract and temporary staff in the year ahead;
75% employed contract and temporary staff in management positions last year, with 67% also
employing them in labour positions; and
49% of staff stay with an employer for between 3 and 5 years, with another 39% remaining 6 years or more.
The 2017 Hays Construction & NZIOB Salary Guide covers trends for 17 typical roles in 12 different locations across New Zealand, as well as typical salaries by project size, construction type, and annual turnover. The Salary Guide is available at http://nziob.org.nz/assets/Uploads/Final-2017-Hays-Construction-NZIOB-Salary-Guide-2.pdf
Ends
About Hays
Hays is the leading global specialist recruiting group. We are the expert at recruiting qualified, professional and skilled people worldwide, being the market leader in Asia Pacific and the UK and one of the market leaders in Continental Europe and Latin America. We operate across the private and public sectors, dealing in permanent positions, contract roles and temporary assignments.
As at 31 December 2016 the Group employed 9,600 staff operating from 251 offices in 33 countries across 20 specialisms. For the year ended 30 June 2016 Hays reported net fees of £810.3 million and operating profit (pre-exceptional items) of £181 million. Hays placed around 67,000 candidates into permanent jobs and around 220,000 people into temporary assignments. 22% of Group net fees were generated in Asia Pacific.
For the 2015-16 financial year Hays in Australia & New Zealand placed 12,200 people into permanent jobs, or 47 per day. We also filled nearly 62,000 temporary jobs, or 240 per day.
Hays operates in the following countries: Australia, Austria, Belgium, Brazil, Canada, Colombia, Chile, China, the Czech Republic, Denmark, France, Germany, Hong Kong, Hungary, India, Ireland, Italy, Japan, Luxembourg, Malaysia, Mexico, the Netherlands, New Zealand, Poland, Portugal, Russia, Singapore, Spain, Sweden, Switzerland, UAE, the UK and the USA.
About the New Zealand Institute of Building
The New Zealand Institute of Building (NZIOB) is the professional institute in New Zealand for building and construction professionals, those who are involved in the Design, Documentation, and Delivery of construction projects. The NZIOB is acknowledged for their ability to bring individuals together, whom share a common interest; in improving the standing of the building profession, and a commitment to the practice of excellence in their career.
NZIOB members are skilled managers and professionals engaged in building practice in a managerial, technical, or administrative capacity in construction, installation, designs or survey, and for those engaged in the teaching, science and practice of building and building research.
The NZIOB is an articulate and reliable advocate for the construction industry, and works with construction industry stakeholders, government, tertiary faculties, and media to promote the building profession.