MarginFuel closes oversubscribed $810,000 funding round to accelerate growth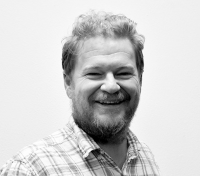 MarginFuel closes oversubscribed $810,000 funding round to accelerate growth
Wellington-based MarginFuel, today announced that it has successfully closed an oversubscribed $810,000 funding round to continue to support accelerated growth of the business.
MarginFuel, who provide SaaS cloud-based market intelligence, demand forecasting, and price optimisation software to rental vehicle operators, has grown its annual recurring revenue (ARR) 350% over the past 18 months. Moreover, the company has a very strong forward contract pipeline which is the foundation for the next tranche of growth, with ARR forecasted to grow over $2m ARR in the next 18 months.
Chief Executive Andrew Pascoe said, "The majority of funds came from increased investment by cornerstone investors Wellington-based Angel HQ (lead by Investor Director, Glenn Campbell), NZVIF, and other founding shareholders. The fact that the funding round was oversubscribed demonstrates the confidence existing investors have in the company's potential and projected growth trajectory. Our sales pipeline includes over 100 qualified operators in Australasia alone."
The new capital will be used primarily to increase sales and management resources, undertake further product development and innovation, the early exploration of new markets, and marketing to raise the company's profile.
MarginFuel recently received a Callaghan Innovation research and development grant which supports a product scalability and development project worth over $450,000, focusing primarily on the company's Optimiser product. Optimiser uses MarginFuel's proprietary Artificial Intelligence (AI) algorithms to forecast utilisation and demand which increases customer's revenue by up to 8% per annum and typically reduces workload by 80%.
MarginFuel was established by Andrew Pascoe on the back of his experience in developing and implementing highly successful price optimisation programmes at Air New Zealand, KiwiRail and Interislander. Since focusing on the vehicle rental market in 2015, the company has experienced very strong growth, signing leading brands in Australasia, as well as customers in the USA and the UK.
"MarginFuel's suite of SaaS products have demonstrably delivered a significant increase in both revenue and margin for car and campervan rental operators, and while the technology is proven and readily transferrable to other sectors including accommodation, retail, shipping, parking and energy, the company's immediate focus is on the growing vehicle rental industry.
"Pricing is the battleground for vehicle rental companies and getting pricing right, at scale, is critical to revenue and profit," Andrew Pascoe said.
The company says one of its main priorities for the next 12 months is to continue to grow its presence in the Australasian market where it currently has significant market share.
While the company continues to focus on growth, they are also actively planning their path to profitability, which they say can occur in March 2019.
In June 2017 MarginFuel announced that Wellington company director Charlie Daily had joined the company as a strategic advisor to help realise the company's growth strategies and review the future capital requirements. He has been so impressed by the company's product, strong forward contract pipeline and most importantly the team, that he made a significant investment himself. He is now a company director and is looking forward to seeing the business grow significantly.
Charlie Daily says, "MarginFuel's proven SaaS products combine its automated dynamic market pricing model with proprietary AI forecasting to maximise revenue. The unique AI forecasting ability of the Optimiser product makes this a disruptive technology, capable of transforming the vehicle rental market and securing MarginFuel as the sector's leading demand forecasting and price optimisation provider."
Andrew Pascoe says, "Dynamic pricing is a global megatrend which MarginFuel is well-positioned to capitalise upon. Our customer base has grown rapidly over the past 18 months and we now have the funding to accelerate our growth by taking advantage of identified opportunities in New Zealand and Australia, before commencing a stronger move into the global market."
ENDS


About MarginFuel
MarginFuel's proven SaaS products provide price optimisation and AI forecasting software for vehicle rental operators.
MarginFuel allows operators to make optimised pricing decisions at scale, using up to date market pricing information as well as accurate forecasting and optimisation models.
This disruptive technology using proprietary AI forecasting is transforming the vehicle rental market and securing MarginFuel's role as the sector's leading price optimisation provider.
MarginFuel's products are easy to use and increase revenues for operators as well as saving them a significant amount of time.