Eternity Opera announce the cast for Madam Butterfly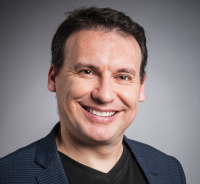 Eternity Opera announce the cast for Madam Butterfly in November
After their recent critically acclaimed production of Monteverdi's 1607 opera Orfeo in August, Eternity Opera is preparing for its next fully staged production, Puccini's masterpiece Madam Butterfly from 16-24 November at the Hannah Playhouse in Wellington.
Madam Butterfly follows a young bride in 1950's Japan who renounces her religion to embrace all things American to the strong young mother who returns to her culture and the code of honour that governs her tragic destiny.
This production will feature gorgeous period costumes and designs, and feature much of Puccini's most lyrical music, including the Humming Chorus, Flower Duet, the stunning aria in 'Un bel di vedremo', and a spine-tingling climax.
Performed in English by a cast of leading New Zealand singers, this production will be directed by Alex Galvin and conducted by Matthew Ross, with support from the Eternity Chamber Orchestra.
The Eternity Opera Company brings opera productions to Wellington audiences that can be enjoyed by everyone – from opera novices to aficionados. The company's first opera was in 2016 with Don Giovanni and in 2017 with The Marriage of Figaro. Both productions were critically acclaimed.
Leading the cast is Hannah Catrin Jones in the title role. A Wellingtonian, this will be Hannah's third role with Eternity Opera after performing the Countess in The Marriage of Figaro and Donna Elvira in Don Giovanni in previous years.
The two male leads are both returning from overseas. Tenor Boyd Owen has performed with opera companies and symphony orchestras in Australia, Europe, the USA and Asia, but will be making his New Zealand operatic debut when he travels to Wellington to sing the role of Pinkerton.
London-based baritone Kieran Rayner has performed extensively across Europe in the last five years, with some recent highlights being Garsington Opera Alvarez Young Artist 2018, Verbier Festival Atélier Lyrique Artist 2018, Samling Artist, Britten Pears Young Artist, an Internationale Meistersinger Akademie artist 2017. Kieran will also be returning to Wellington to sing Sharpless for the first time in Madam Butterfly.
Wellington-based soprano Laura Loach will play Suzuki. Laura was Marcellina with Eternity's Marriage of Figaro in 2017 and Music in Orfeo this year. Earlier this year, Laura was the winner of the Dame Malvina Major Foundation Christchurch Aria competition.
Director Alex Galvin is looking forward to directing his third opera. Alex says, "Madam Butterfly is such a powerful and brilliant story, with complex characters in a fascinating setting. Add to this Puccini's wonderful music, and this will be a truly special event that no music or theatre lover should miss."
For a comprehensive list of the cast, visit the Eternity Opera Company website:
ENDS