Eternity Opera Company offers a free preview of Madam Butterfly, ahead of 16 November opening night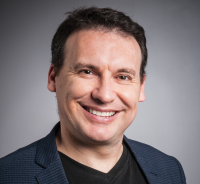 Eternity Opera Company offers a free preview of Madam Butterfly, ahead of 16 November opening night
After their critically acclaimed debut productions of Don Giovanni in 2016 and The Marriage of Figaro last year, Eternity Opera is returning with Puccini's masterpiece Madam Butterfly from 16-24 November at the Hannah Playhouse in Wellington.
As a special advance preview, at 7.30pm on Saturday 10 November, Whistling Sisters Bar in Wellington will host a free concert preview. The full Madam Butterfly cast will be in attendance for this special one-hour event.
Madam Butterfly follows a young bride who renounces her religion to embrace all things American to the strong young mother who returns to her culture and the code of honour that governs her tragic destiny. This production has been updated to 1950s Japan, and features stunning sets, costumes and much of Puccini's most lyrical music.
Performed in English, this will be directed by award-winning film director Alex Galvin, who also directed last year's Marriage of Figaro. The Music Director is Matthew Ross, former Concertmaster of Orchestra Wellington and New Zealand Symphony Orchestra violinist.
The cast features Hannah Catrin Jones in the title role, following on from her success as the Countess in The Marriage of Figaro last year, US-based tenor Boyd Owen as Pinkerton in his New Zealand operatic debut and the much-awarded London-based baritone Kieran Rayner as Sharpless. Laura Loach – winner of this year's Dame Malvina Major Foundation Christchurch Aria competition – plays Suzuki, Declan Cudd a Freemasons New Zealand Opera Artist is Goro, and the well-known baritone Roger Wilson is the Bonze.
Go to www.eternityopera.co.nz for further information about the season including full cast bios. Tickets can be purchased from www.eternityopera.co.nz or www.ticketek.co.nz
QUOTES FROM ETERNITY OPERA'S PREVIOUS PRODUCTIONS
"Seeing Don Giovanni performed by the Eternity Opera Company made me laugh like it had never done before. The company really encompassed the comedic aspect of it, and of course the chilling darkness."
Emily Sharp, Regional News
"Director Alex Galvin's background in film is a true asset here: his attention to detail and integrity with regard to the dramatic and comical elements shows through in the very convincing acting from all the cast… The show is wonderfully engrossing, and we really do feel involved in it."
Pepe Becker, Theatreview
"Conducted with great energy and commitment by Simon Romanos, and expertly played by the first-rate ensemble."
"The immediacy of it all seemed to me to bring one far closer to the 'inner life' of the music than the somewhat distanced effect of having the performers on a vast stage and in a sunken orchestral pit. Instead, here they all were, almost, it seemed, within touching distance! The effect was, I thought, electric and energising, right throughout the work."
Peter Mechen, Middle C
ENDS